These days, it can be difficult remembering what day of the week it is, much less how many days of quarantine and social distancing have passed by. At this point, many San Diego area residents have watched countless movies, dusted off old jigsaw puzzles and board games from the back of the closet, and put some elbow grease toward spring cleaning and home projects. If you're looking for escapes that don't require leaving home, check out our list for the best books to read during downtime. From vibrant fiction and suspenseful thrillers to historical fiction and books for children, you won't run out of diverse works to thrill your senses and capture your attention!
Fiction

A #1 New York Times Instant Bestseller and winner of a range of literary awards, The Great Alone has gathered a loyal following of readers captivated by its thought-provoking story. The book follows a family's journey to live off-the-grid in a wild and remote corner of Alaska.

As winter approaches, the family faces danger, not only from the wild outside their cabin doors but within their own home. This page-turner will have you staying up late to find out what happens next!


Set in 1922 Russia, A Gentleman in Moscow follows the story of Count Alexander Rostov, an aristocrat sentenced to house arrest in the Metropol, a grand hotel across the street from the Kremlin. Living in the attic of the hotel, Rostov obtains a unique perspective on some of the most tumultuous events in Russian history taking place outside the hotel's walls.

Blending a refreshing mix of humor, captivating characters, and real-life events, Rostov's story will grab your attention from start to finish.
Books With a Financial Focus

In a time of great economic uncertainty, many people now find themselves searching for answers to calm anxieties. In Adam Tooze's , looking to lessons from the past can often shed light on potential solutions for the future.

Centered on the 2008 economic crisis and its global aftermath, Crashed takes a look at the events leading up to the crisis—from Wall Street to shifts in international economies. A better understanding of the 2008 collapse and its worldwide impact can provide a clearer perspective on the past in order to prepare for current and future events.

Described as the #1 personal finance book of all time, any list of the best financial education books must include Robert Kiyosaki's .

With a solid 4.5 star rating and nearly 17,000 reviews on Amazon, this worldwide guide to better understanding and managing finances has reached millions of people around the world and has provided a new way of thinking about money and personal finances.
Travel & Nature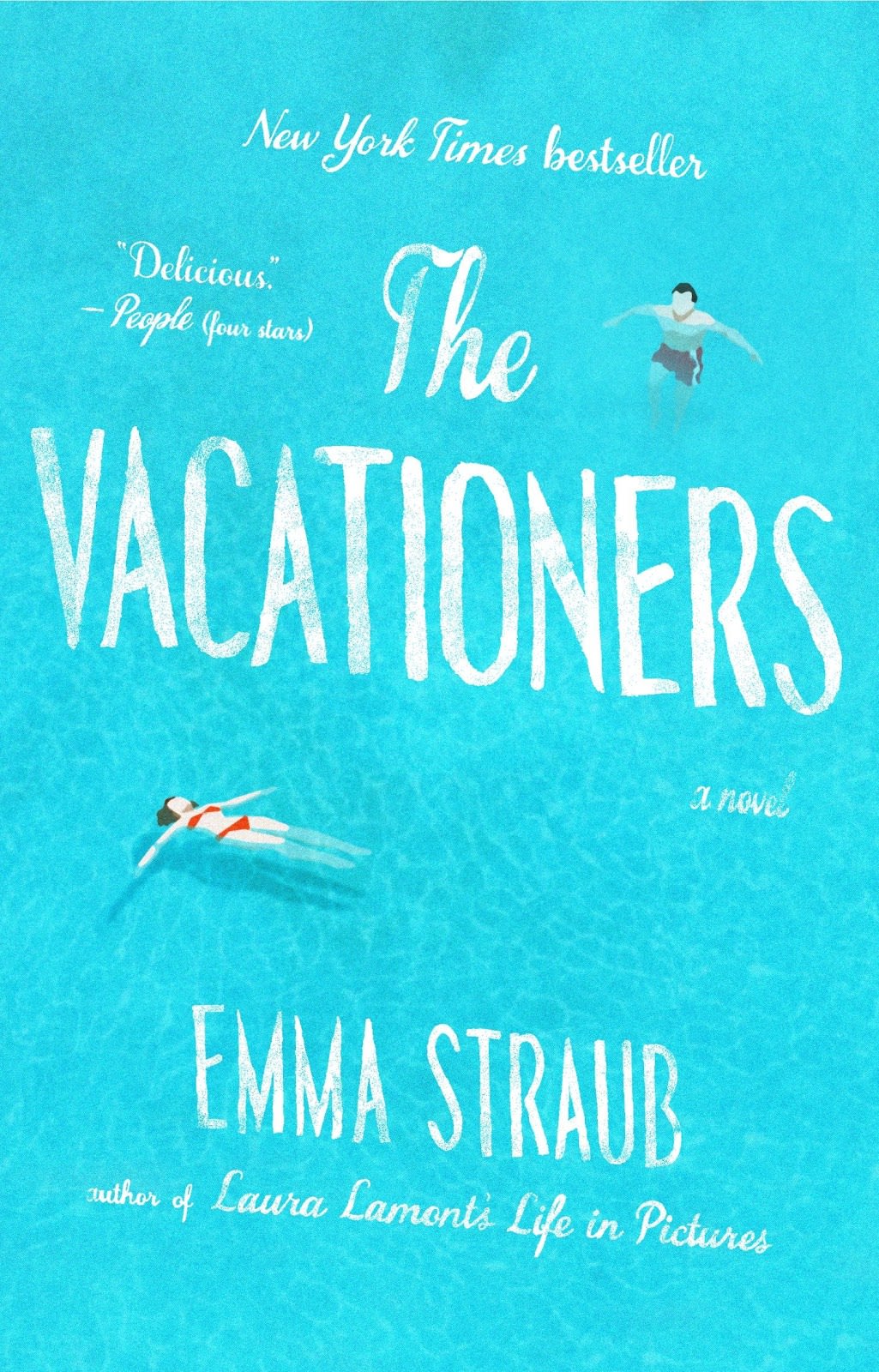 Image courtesy of Amazon
If you're yearning for a tropical getaway—which may feel further away than ever right now— immerse yourself in by New York Times-bestselling author Emma Straub.

Set on the Mediterranean island of Mallorca, the story centers on an American family's two-week vacation. Although the trip is meant to be a family celebration, over the course of their beachside stay secrets and childhood rivalries rise to the surface. Underscored with layers of humor and authenticity, this book will satisfy your desire for sun, sand, and family scandal.

Do you miss exploring the beauty and wonders of nature? will help transform a simple walk around the backyard into a captivating activity for the senses. View nature with a new lense—what the roots of a tree mean in relation to the sun's direction, how constellations help tell time, the connection between subtle details on a butterfly and the weather—and you'll see nature in ways you've never explored before!
Self-help & Wellness

The constant stream of information from news outlets, confusion for the future, anxiety for the health and safety of loved ones, and vast disconnect from what many consider to be normal life can, at times, seem overwhelming.

If you're looking for self-reflection during this unique time, , by author and psychotherapist Lori Gottlieb, outlines underlying human anxieties commonly dealt with in everyday life. Exuding vulnerability and relatability, Gottlieb's work unravels the causes of commonly shared anxieties and ways to manage the challenges that come with being human.

The recent slowing down of daily life has resulted in a shared struggle to navigate our new normal. takes readers on a deep dive of detaching from the 24/7 flow of news, social media, and countless demands for our attention.

In a world where everything is at one's fingertips, the challenge to stop and do nothing—yes, that means putting down your phone—can seem impossible. Jenny Odell underscores the value of attention as a resource and offers steps each person can take to detach for a happier and more meaningful life.
Memoir
Successful in building worldwide hype and honors in 2019, Tara Westover's bestselling memoir lives up to the hype!

Pulling from her childhood growing up in a homeschooled, survivalist Mormon fundamentalist family, Westover explains detailed accounts of dangerous and shocking childhood family incidents and her journey to find her own path, which led her to Harvard and Cambridge University. This book is unlike anything you've read before.
Historical Non-fiction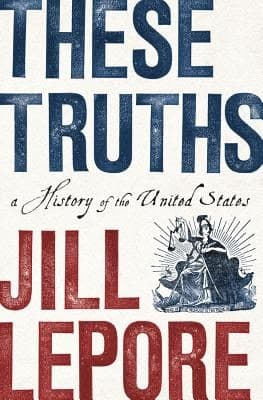 Image courtesy of Indiebound
Any history buffs searching for their next read? Look no further than Jill Lepore's' one-volume American history collection, .

The award-winning historian and New Yorker writer outlines the origins of the U.S. and the rise of the nation we know today. Explore the inspiration and tragedy of American history told by an expert storyteller in search of the truth of America's past and its impact on our present.
Mysteries & Thrillers

If you're ready for a novel sure to send a chill up your spine and wake you up in the middle of the night, pick up by Alex Michaelides.

​​​​​​​Compared to who-dun-it greats Agatha Christie and Alfred Hitchcock, this dark novel leads readers down an endlessly winding road of twists and turns until the very end.

The story's main character, Alicia Berenson, a beautiful and famous painter, is found after murdering her husband. Now, she won't talk to anyone. Years later, can anyone figure out why Alicia did it and why she won't talk? See for yourself.
Children's Books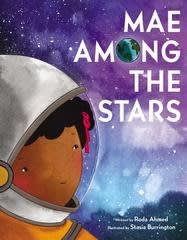 Image courtesy of Bookshop
An Amazon Best Book of the Month, is a beautifully-illustrated picture book that tells the story of the life of Mae Jemison, the first African American woman to travel in space. Perfect for homeschool lessons or a bedtime tale, this book will capture children's attention and encourage them to follow their dreams—no matter how big they are!

Perhaps a surprising name for a children's book, will engage kids with ridiculous and fun words to say aloud. Reading time is made fun through the creative musings of B.J. Novak, writer and actor of The Office, and adults and children alike will enjoy reading this tale together!
Fantasy

Readers looking for a complete escape from the everyday can turn to the popular fantasy novel, . This book tells the story of Katsa, a heroine born in the Seven Kingdoms, where people receive special talents or skills called Graces.

Katsa's Grace leads her on a journey she never expected towards the revelation of a secret that threatens to destroy the Seven Kingdoms.
Cookbooks

With many home cooks across the country utilizing additional time at home to focus on improving their culinary aptitude and exploring outside the predictable routine of go-to meals and cooking methods, an informative and inspiring cookbook is an invaluable resource for this journey. fits the bill—and then some! Described as "a visionary new master class in cooking that distills decades of professional experience into just four simple elements…"

The book, authored by chef and writer Samin Nosrat, teaches a revolutionary approach to mastering a wide range of recipes and cooking techniques by focusing on the elements of salt, fat, acid, and heat to make any dish delicious. Go ahead—take a try at making bread for the first time or exploring that once-daunting recipe and surprise yourself!

Debuting her second cookbook since Magnolia Table, Volume 1, Joanna Gaines of Fixer Upper and released in April 2020. This compilation of comfort food recipes is already a #1 New York Times bestseller.

From pumpkin cream cheese bread to stuffed pork loin, this collection of 145 recipes comes from Joanna and her husband Chip's restaurants Magnolia Table and Silos Baking Co, as well as Magnolia Press, a coffee shop. Bring the comfort of the Magnolia brand into your kitchen and make meals that are filling for the stomach and soul!

Interested in additional information on local bookstores in the San Diego area? Contact today. With years of experience in the San Diego luxury real estate market, she can answer any questions you have about the . Whether you're looking for or , the K. Ann Brizolis team's expertise can help you find the perfect piece of San Diego luxury .