Buying a home is a deeply personal and emotional decision, all financial considerations aside. Homebuyers want to be in love with the house they'll make their home, but it can be difficult to envision that home when the house is empty, staged by someone else, or the client is unable to visit before purchasing and has to rely on pictures and their agent's guidance.
Sotheby's International Realty developed their newest, exclusive, industry-leading app, Curate, to solve just that problem, and make homebuying the intimate, immersive experience it was meant to be.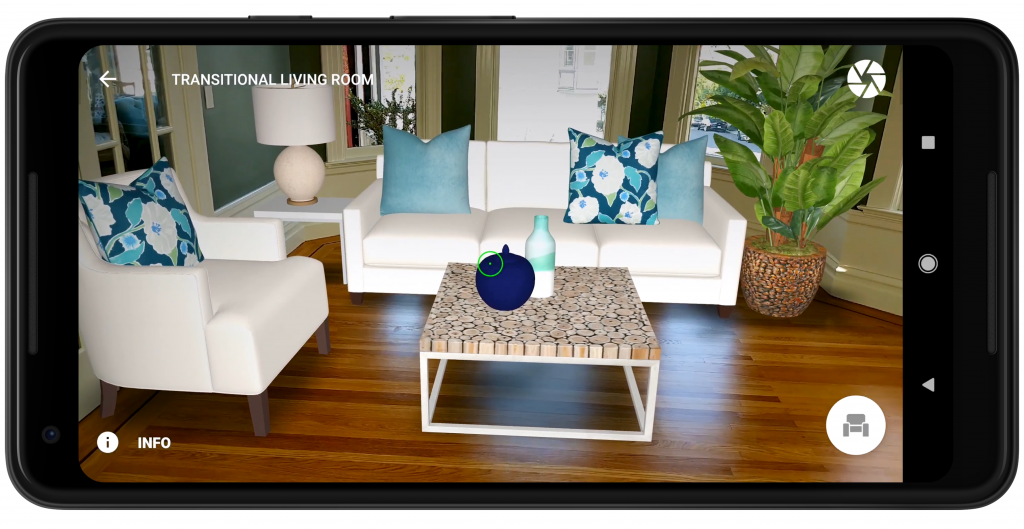 What is Curate?
Curate
is the first app of its kind for residential real estate, taking 2-D staging photos of a house and turning them into an augmented reality (AR) experience. Built with Google's ARCore, a new augmented reality software platform, Curate uses
roOomy
, the virtual staging platform known for bringing AR and VR to the home buying experience.
Curate users, from agents to clients, can select room scenes from a library of aesthetics ranging from traditional to modern, with direct links to any furnishings available for purchase. With Curate's screenshot capabilities, users can also capture and save room designs to remember how a room looked furnished in their own personal style.
Curate is available now on Android OS and will launch for iOS spring of 2018.
How Curate Works
Curate allows clients to review a potential house in AR, breaking down visualization barriers that often accompany the homebuying process. Instead of seeing a house as presented, the immersive AR app allows clients to experience it as a home, complete with furnishings that match a specific style. Curate takes what can be a clinical process that requires a great deal of imagination and makes it a personal journey to creating accurate expectations, ensuring greater success and confidence in the home buying process.
Sotheby's International understands that no two homes are ever identical, and no two clients ever view the same home the same way. Curate easily turns staged images into AR objects for easy manipulation and perspective, but more than that it empowers both agents and clients to view the home in a personalized, tailored way. It allows prospective homebuyers the unique ability to envision the house to reflect their taste and aesthetic preferences, making the transition from the prospective homebuyer, to confident homeowner that much easier.
Sotheby's International is an industry leader in no small part due to consistently innovating while maintaining its commitment to providing exceptional service and exceeding client expectations. Curate allows Sotheby's International to deliver highly tailored and immersive experiences to every client. Working with a Sotheby's International agent ensures clients have the most cutting-edge technology at their fingertips, ensuring that they make the most well-informed decisions in their pursuit of happiness and homeownership.