Gucci's Distinctive Luggage Collection With Storied Luxury Travel Brand Globe-Trotter
Historically, luggage was first and foremost utilitarian, serving the purpose of transporting belongings from point A to point B. However, starting in the 19th century, Louis Vuitton trunks became the fashionable way to travel for those that could afford it. These stylish and timeless trunks inspired many counterfeiters over the years, but the designer luggage has retained its iconic status, even as additional brands have come out with their own travel lines.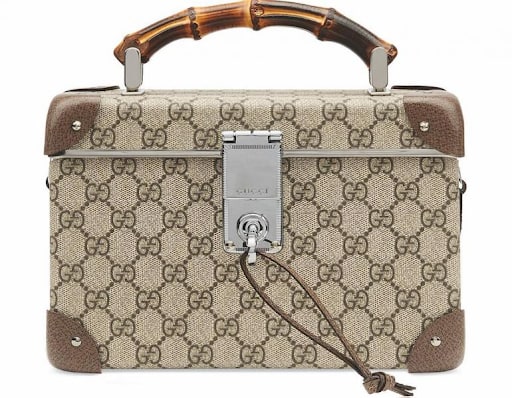 The latest innovation in stylish trunks comes from Gucci, the legendary Italian fashion and handbag house, in collaboration with storied British travel brand Globe-Trotter. Following Louis Vuitton's monogrammed luggage lead, Gucci looked back nearly 100 years to its founder's experience as a porter at London's prestigious Savoy hotel. Guccio Gucci was so inspired by the luggage he saw carried through the hotel by its distinguished guests that when he returned to Italy, he was inspired to start making leather goods and accessories under the Gucci name.
A century later, current creative director Alessandro Michele reached out to Globe-Trotter to develop
a new collection of Gucci luggage
and bring more glamour to travel. What came next is a collection of expertly made luggage in a range of styles that incorporate signature Gucci motifs including the double-G pattern and famous green and red stripe. Ranging from classic prints to bold and modern designs, the vanity cases and four-wheeled suitcases embody the brand's history as well as its colorful comeback that's dominated the luxury handbag scene over the past couple of years.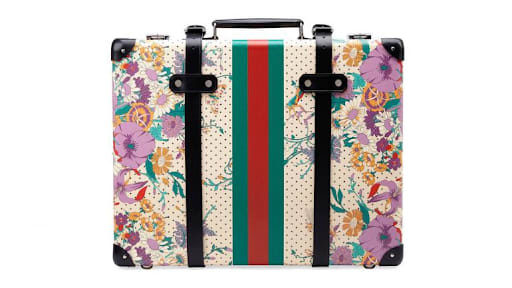 Expanding the luxury travel scene, this new collection of luggage from Gucci and Globe-Trotter will have you looking to book a flight right away!