"New Year, New Me," has definitely become more of a way of life in 2020 than just a catchy phrase. This year, we have experienced more changes than any of us could have ever anticipated. Essentially, we kissed life as we knew it "Goodbye" in 2019, and every industry has had to adapt to this new way of life since then. In San Diego, we have seen almost every business shut its doors temporarily, not realizing how much we would miss the things we once took for granted, while worrying about the economy simultaneously. HOWEVER, things are starting to open up again, and all of us San Diegans couldn't be happier!

Local beloved restaurant, , is stepping up to the PLATE, and reopening for a completely new and different dining experience, utilizing CUTTING EDGE technology to keep customers safe and satisfied. Shoutout to owner of this local cluckery, Michael Rosen, who says, "Opening restaurants will mean so very much to the local economy." Here is a full list of HOW The Crack Shack Encinitas is reopening during this "COVID CLUSTER CLUCK:"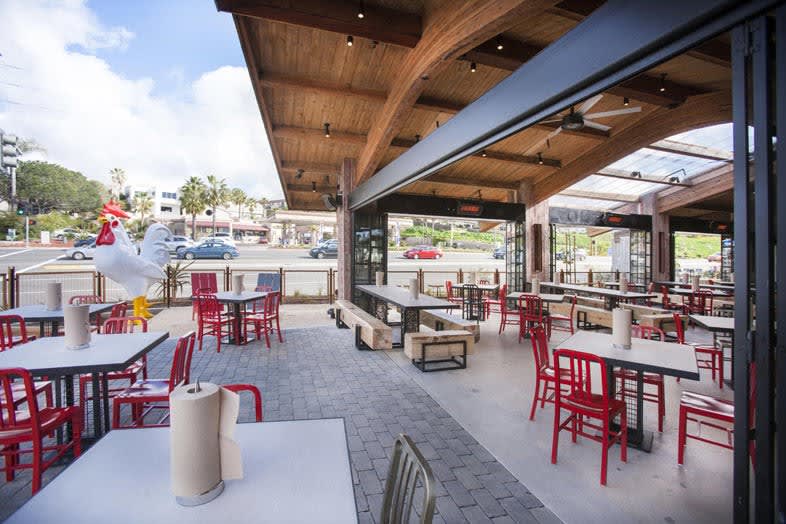 Outdoor, Open-air, Socially-distant Dining

Calling all chicken lovers! Outdoor dining at The Crack Shack Encinitas is now OPEN! Enjoy the open-air for a socially-distant dining experience, where dining-in now officially means dining-out. In a world full of change, not to worry, the famous fried chicken still tastes just as flavourful and JUICY! Flock on over and sink your teeth into a Coop Deville, Double Clucker or Firebird chicken sandwich- YUM. Rosen says, "While it may take some time to get used to servers wearing masks and social distancing, people go out to restaurants expecting to leave their troubles behind. Some guests are celebrating and other guests are just trying to decompress." What better way to leave your troubles behind than with a Senor Croque, Mini Biscuits with miso-maple butter and a Cookie Monster Milkshake handcrafted with Afters Ice Cream?!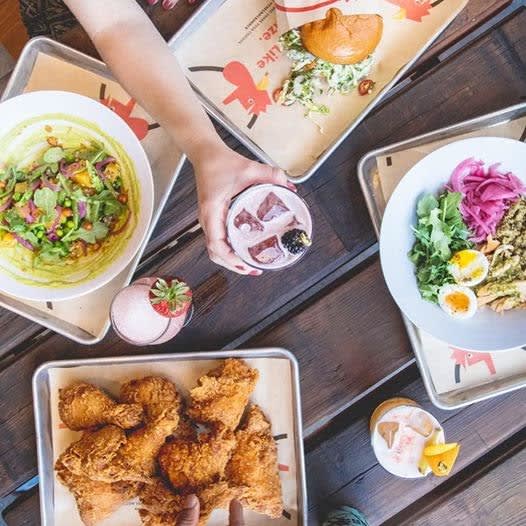 QR Code Systems: Digital Menus & Contact-free Ordering

For safe ordering at this local coop, Rosen has implemented completely touchless and contact-free ordering, utilizing a brand new QR Code System. At the forefront of technology, this system works seamlessly for customers and staff, ensuring health and safety for all. How it works is simple: at the register, customers have the option to scan a QR Code, which pulls up the delicious menu straight to their Smartphones to avoid touching the paper version.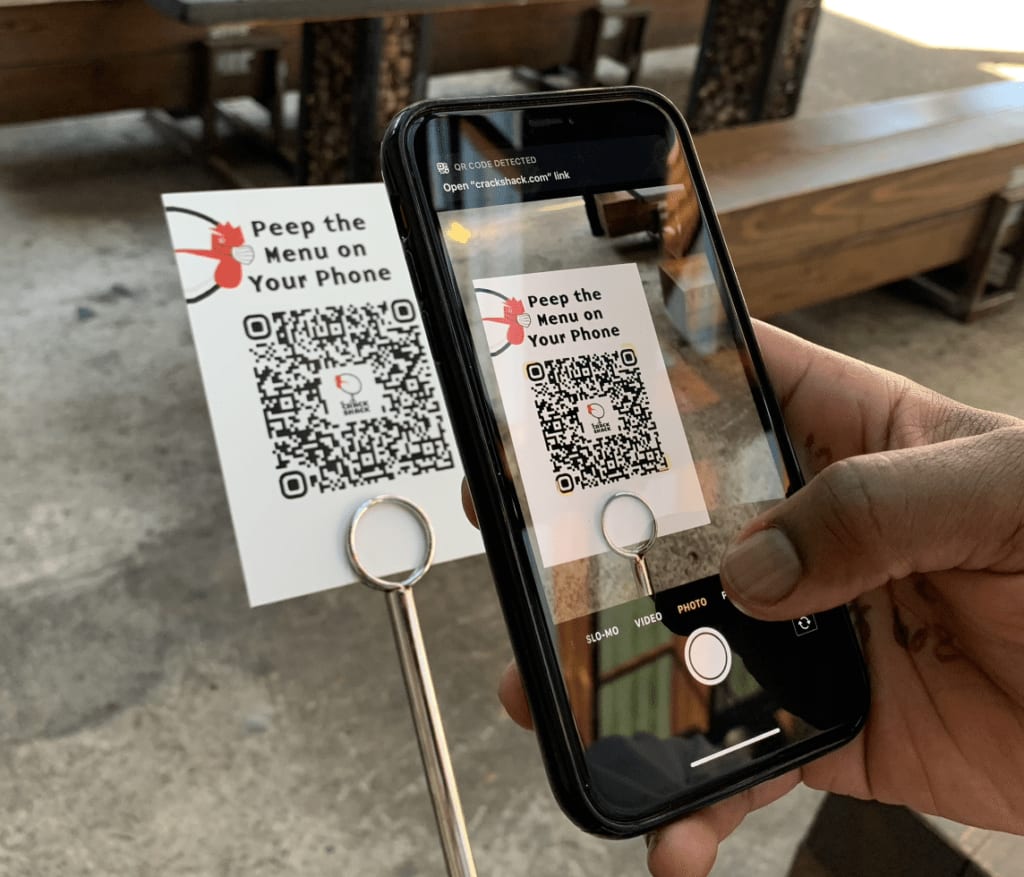 Curbside Coop
The Crack Shack has also set up curbside ordering and pick-up, for those chicken enthusiasts who do not feel like exiting their vehicle. Customers can pull into the Pick-Up Zone, scan the code and order on a whim if driving by and the craving hits. In the Pick-Up Zone guests will be hand delivered their favorite menu items, from a BAE Sandwich to the Baja Chop Bowl.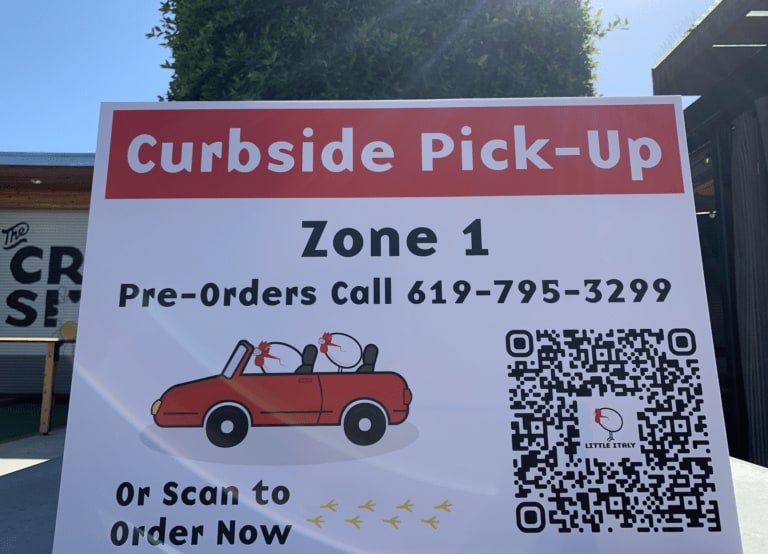 Delivery (Back the Cluck Up!)

Delivery is fully operational at The Crack Shack Encinitas, so order up! If you would like to do something thoughtful for a friend you haven't been able to see, or surprise your significant other while they may be working from home- send over some clucking amazing fried chicken. Nothing says "I love you" quite like a Caesar's Chick Sandwich or Schmaltz Fries.
Respect Your Peeps, Cover Your Beak

The Crack Shack Encinitas remains committed to keeping everyone in their flock safe, so they KINDLY ask everyone to do their part by, "BACKING THE CLUCK UP & COVERING THEIR BEAK."