Whether Leisurely or Action-packed, San Diego and Rancho Santa Fe Cater to All Your Summertime Amusement Needs.
Treasured tours
Experience San Diego like never before with an aerial view courtesy of . Sightseeing tours allow clients to soar above San Diego's gorgeous scenery and learn a bit of history along the way. Opt for a whale-watching adventure and spot whales, dolphins, sea lions, and more. Whale-watching tours can be taken solo or with a group of five. Relish an intimate sunset escape with your partner, perfect for anniversaries and birthdays, while sipping a glass of bubbly. The Socal classic aerial tour includes views of over twenty of the city's most famous landmarks and tourist destinations. Guests on the biplane rides experience a thrilling open-air flight. Whichever tour you choose, you'll undoubtedly remember your flight for years to come.
Discover the magic and cultural gifts of Balboa Park with a private tour led by a knowledgeable tour guide. The Balboa is a two-hour session exploring the variety of cultural attractions San Diego offers. Balboa Park is home to numerous museums, theaters, and the world-class San Diego Zoo. This leisurely tour weaves your group through Balboa Park's stunning landscape and architectural landmarks. Complimentary snacks, water, and round-trip transportation from your hotel are provided. You'll be amazed by the many beautiful trails, gardens, and cultural institutions in Balboa Park.

If you're enticed by San Diego's seemingly endless shoreline, take the . This private venture takes you through the most remarkable historic locations with breathtaking coastal views to match. This day trip is a two-guest minimum, eight-hour tour with a private guide as your driver, taking you to a host of premier destinations. Tours typically stop at Coronado Island, Hotel del Coronado, the Cabrillo National Monument, Old Town San Diego, and Sunset Cliffs Natural Park in Ocean Beach. There is plenty of time to stop for lunch or partake in retail therapy on this adventure that moves at your desired pace. Revel in the glorious scenery of San Diego with this all-encompassing, customizable outing.
Sample the sumptuous wines of San Diego vineyards with a Chauffeured Vineyard Adventure. You get the opportunity to taste fabulous local wines from two unique wineries, walk through the winemaking process, and receive complimentary door-to-door transportation. The tour is coordinated by San Diego Beer, Wine & Spirits Tours. The magnificent bay and mountain views and a savory winery dinner all make for an exceptional adventure. Learn about San Diego's wine culture, relish tastings of delectable vino, and be chauffeured in style so you can focus on the drinking while your excellent tour guide can focus on the driving and educating.
Sail away
Accommodating between one and 1,000 guests, has a number of private yacht charters for every occasion. Whether you are planning a fishing excursion, a relaxing day at sea, a chic wedding, or a sunset cruise, this company has the boat for you. Sailing yachts are fantastic for sunset cruises, dolphin and whale watching, or a private cocktail cruise. Motor yachts can take between six to 40 guests and are ideal for San Diego Bay cruises, engagement and wedding shindigs, family gatherings, birthdays, sunset cruises, or any special event celebration with your closest friends. If your wedding guest list is lengthy or you are planning an upscale corporate event, you'll want to rent a megayacht. Take five buddies on your next fishing expedition with a sportfishing charter. Whale watching and up-close views of San Diego Bay's attractions can be had with a small boat or sport charter. For a romantic evening on the water, you can rent a boat bed-and-breakfast, waking up to sublime scenery after a night of taking waterfront dining to the next level. Whichever way you choose to take in San Diego's glimmering coast, San Diego Bay Cruises will leave you with lifelong oceanic memories.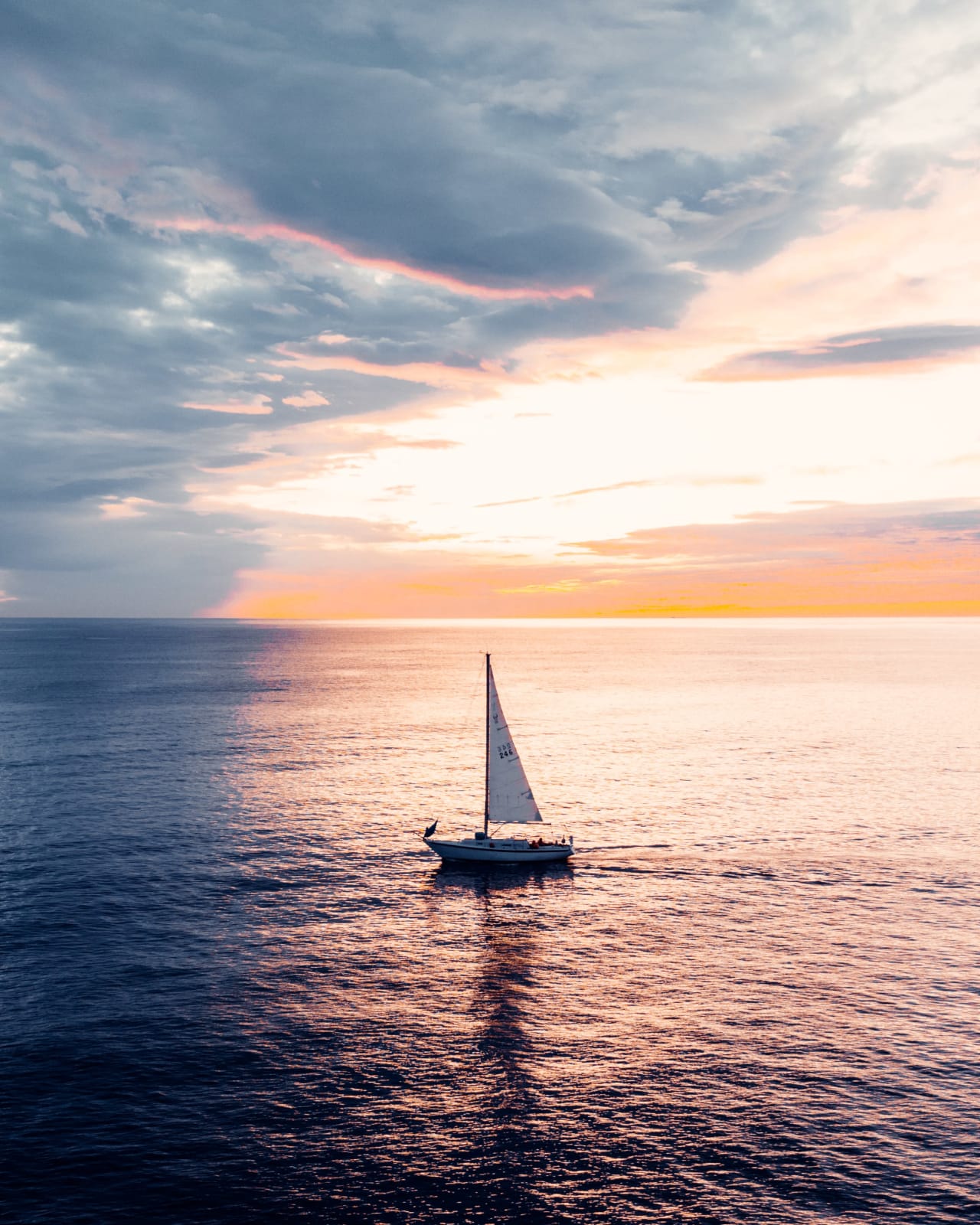 provides its Marinella yacht for various excursions. The boat's capacity is six passengers for private sailings throughout the San Diego Bay and the Pacific Ocean. It is equipped with two staterooms, each with its own shower, a spacious parlor for entertaining, and flat-screen television. Outfitted with a full kitchen, you can opt to luxuriate in meals prepared by a private chef. Take your partner on a romantic sunset sail for a memorable evening, indulging in chilled champagne and chocolate-covered strawberries while you cruise into the sunset. Spend the night sipping cocktails and basking in the stunning sunset on the bay as your captain escorts your party of four to your private anchorage in Glorietta Bay. A wonderful treat awaits with the Catalina Island excursion, a 70-nautical-mile journey to Avalon, Catalina, where you can enjoy delicious food and aquatic ventures, spotting majestic sea lions and blue whales along the way. San Diego Luxury Sailing has an array of boating packages for a transcendent venture.

Instead of being chauffeured around by a professional captain, why not take some courses so you can be the captain of your own ship? is an award-winning sailing school that provides education and certifications during an amazing cruising vacation. Classes include study materials and textbooks, an American Sailing Association certificate upon finishing the course, and a one-year ASA membership. Courses accommodate two people with a $500 fee per additional person. Learn the ins and outs of sailing this summer with Learn to Sail San Diego.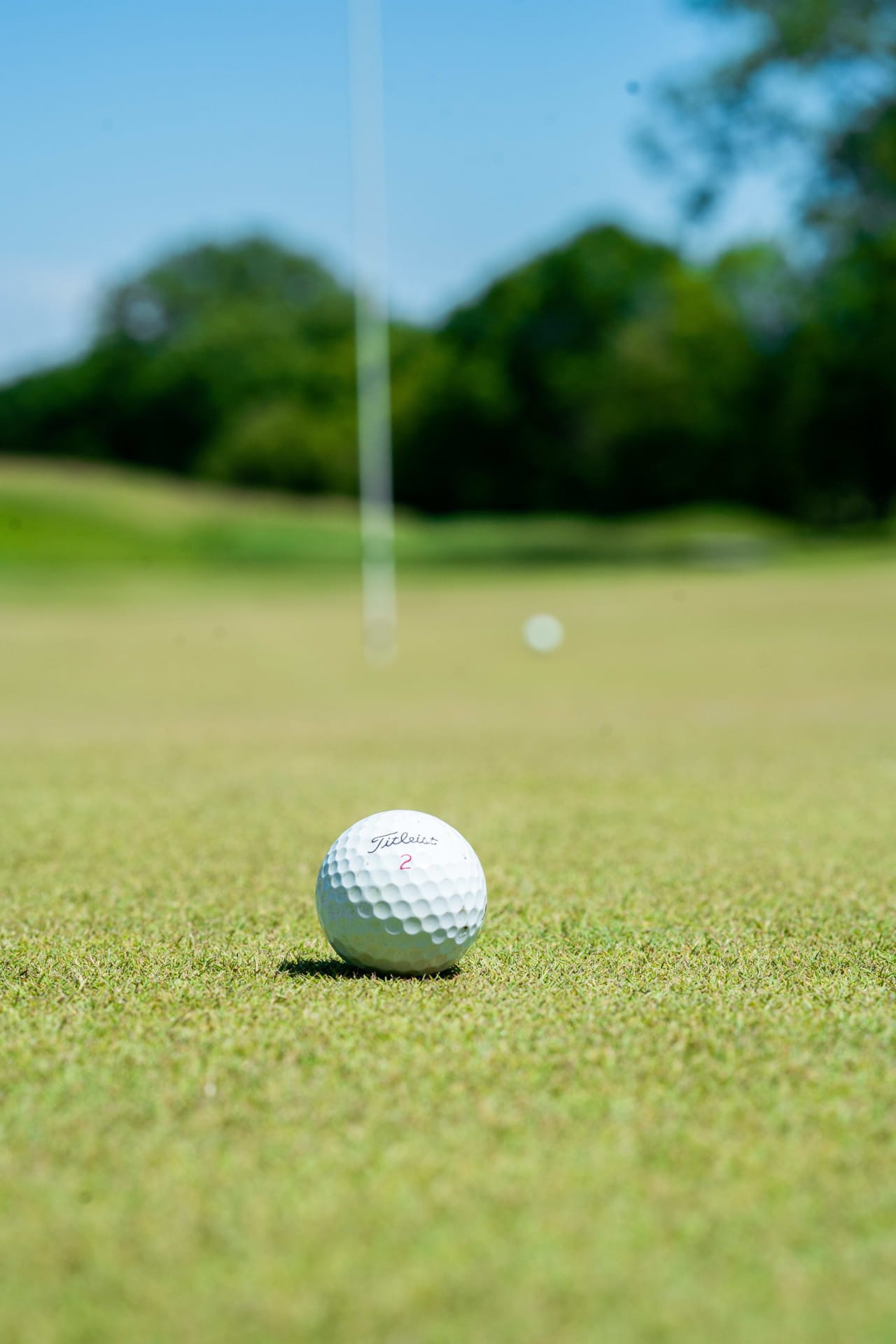 Golf & Leisure
is home to the incredible golf course designed by Cary Bickler. The range is a 27-par course that is fun and challenging for golf enthusiasts of all skill levels. Private lessons are available for adults and juniors aged seven to 13. During the summer, junior golf camps are open for children who want to spruce up their golf technique and include snacks and an afternoon lunch prepared by the club's grill. The bar and grill serves breakfast, lunch, and dinner, so you can fuel up with The Loma Club Breakfast before hitting the green or enjoy a family meal on the terrace. Happy hour is from 4-7 p.m. on weekdays and all day on Sunday. With tasty food and a challenging golf course, The Loma Club makes a terrific summer destination.

Stop by the for a pleasant and relaxing day on the green. The par-72 course is the oldest public golf facility in San Diego and features an executive 9-hole course, practice putting greens, a driving range, pro shop, and a coffee shop. Just a quick five-minute drive from the San Diego Convention Center and the Gaslamp Quarter historic district, the range boasts scenic views of downtown San Diego, Balboa Park, Point Loma, and the Pacific Ocean. It's an ideal spot for taking in the gorgeous San Diego surroundings and whacking a few balls.
is a fantastic members-only oasis teeming with amenities. From dining options to recreational opportunities, this gem has all the makings of an exclusive, luxurious destination. The Bridges features a five-acre Tennis & Recreation Centre, a bocce court, an entertainment lounge, five lighted tennis courts, and an exhibition court for hosting competitive and recreational events. Bring your family for an exciting day of frolicking about the covered playground, playing field, two pickleball courts, and the multipurpose sports court. Fitness classes and world-class workout equipment can be found in the Bridges Sports Centre, a 10,000-square-foot facility where personal trainers help you reach your physique's peak potential. Once you've had a full day of activities with your family, head to the full-service day spa for massage therapy and body treatments while your kids splash and play in the saline swimming pool. Summer camps, holiday events, wine tastings, and endless social gatherings occur year-round, all part of the exceptional amenities and entertainment available to club members. Participate in top-tier activities and relax in the spectacular grounds of The Bridges at Rancho Santa Fe.

​​​​​​​Revel in the luxury and amenities of the private . Located on Shelter Island, this premier club boasts a private beach, poolside cabanas, a spa, social events, and more. Becoming a preferred member gives you a broad array of benefits, such as 20% off SpaTerre services and 10% off retail items, 10% off on food and drink, special pricing on cabana rentals, a 10% discount on Action Watersport rentals, and more! Members can take complimentary fitness classes, like Gentle Hatha Yoga, Aqua Tone, Mat Pilates, and Outdoor Power Flow Yoga. Social activities are ever-changing and range from S'mores at Dusk to Family Fun Day, ensuring you never experience a dull moment. Whether you are lounging poolside with a Tiki Bar cocktail or enjoying a spa treatment, the Kona Kai Club is the destination for indulging in the finer things in life.

If you are ready to take advantage of the plethora of incredible offerings of Rancho Santa Fe and surrounding areas, contact prominent Santa Fe real estate agent K. Ann Brizolis. Her expertise in selling luxury real estate in Southern California communities is unsurpassed. She will find you the Rancho Santa Fe real estate of your wildest dreams. Whether you seek property in Rancho Santa Fe, Del Mar, or any of the fabulous neighborhoods she services, she will undoubtedly lead the way to your perfect home.